Barbara Delgado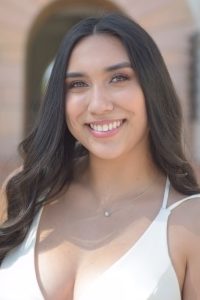 Barbara Delgado is a dedicated and hardworking professional who joined Rehmani & Associates in September 2021 as a receptionist. Her exceptional work ethic and commitment to the firm's success quickly led to her being promoted to the position of Estate Planning legal assistant. Barbara has become an integral part of the team, and her contributions have been invaluable.
Barbara graduated from San Diego State University with a degree in Marketing. During her time there, she developed a passion for helping others and became a campus leader, spearheading the implementation of a "Swipe out hunger" program that redirected unused meal plan funds to students in need. This experience taught Barbara the true meaning of being a "people person," and she has carried that lesson with her ever since.
Before joining Rehmani & Associates, Barbara was a retail manager at Abercrombie & Fitch for two years. In 2019, she helped bring in $6M in sales, demonstrating her strong leadership and management skills.
Outside of work, Barbara enjoys spending time with her dog Max, getting Starbucks, reading, and hiking national parks. Her love for nature and adventure has taken her to some of the most breathtaking places in the world.
Overall, Barbara is a highly motivated and passionate individual who is committed to helping others and achieving success in all areas of her life.