Anne Nguyen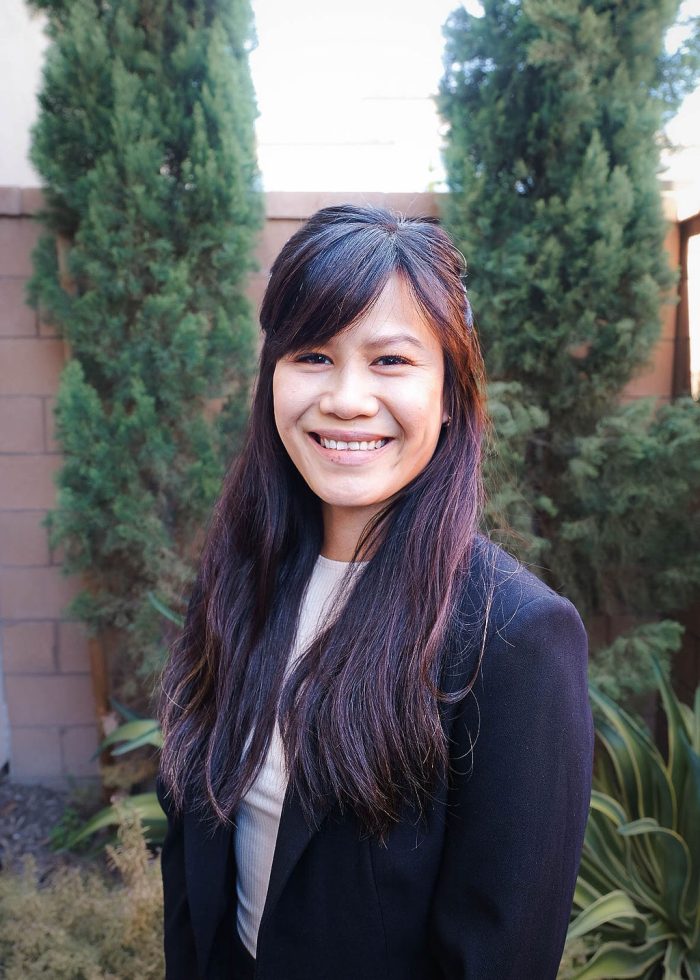 Meet Anne Nguyen, a seasoned professional who joined our team as our dedicated Conservatorship and Probate Paralegal. Anne brings a wealth of expertise to the table, backed by over 10 years of legal knowledge acquired from working as a paralegal and a legal secretary.
Anne graduated with a B.A. in Criminology from the University of California – Irvine. Following graduation, she embarked on her legal career journey, amassing diverse experiences and honing her skills in key legal roles in Workers' Compensation Defense and later at a family law firm.
Prior to joining our team Anne held the position of Paralegal/Legal Assistant, where she demonstrated an impressive ability to assist partners and associate attorneys, while diligently managing case calendars, coordinating legal services, and maintaining fruitful relationships with clients. Her keen eye for detail in drafting and proofreading legal documents coupled with her proficient administrative capabilities makes her an invaluable addition to our firm.
In her current role, Anne will apply her vast experience and meticulous approach to our conservatorship and probate cases, providing adept guidance and support in these complex areas of law.
When she isn't managing case files and supporting attorneys, Anne enjoys expressing her creativity by cooking and baking. She also loves staying active with Pilates and roller skating, and cherishes spending quality time with her beloved senior dogs.
Overall, Anne is a driven and diligent individual, devoted to upholding the highest standards of her profession and delivering exceptional results in her work. We're thrilled to have her onboard and look forward to the invaluable contributions she will make to our firm.